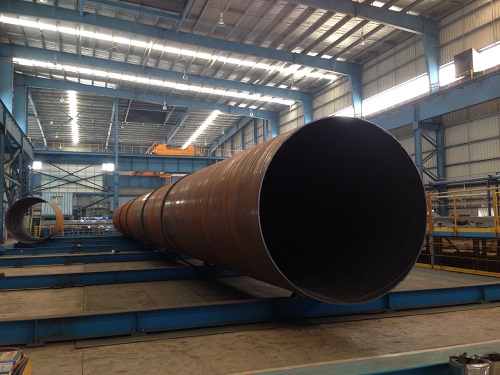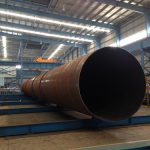 Five Predominant Characteristics of JSP Steel Pipe Piles
Description
1. Great bearing capacity
The great strength of the material comprising the pipe piles can withstand large driving forces. It is possible to drive long piles and penetrate through intermediate layers with a comparatively high N value, allowing piles to reach strong bearing strata. As a result, great bearing capacity can be expected.
2. Great bending strength
The very high cross sectional rigidity and bending strength of pipe piles can be expected to achieve great horizontal resistance. The great toughness and strength against deformation of the steel material can suficiently ensure the safety of structures during earthquakes and against horizontal forces.
3. High reliability
Steel pipe piles are manufactured with the modernized facilities and most advanced technical processes at a plant that has gained ISO accreditation for strict quality control. As a result, highly reliable products of uniform quality can be supplied to meet customers' requirement.
4. Cost effectiveness
Steel pipe piles are light and not as susceptible to damage compared with other types of piles. Their comparative ease of transport and handling helps to improve construction efficiency on site and contributes to reduce work periods and expense.
5. Easy connection with superstructures
The use of steel covers and reinforcing steel welded to the pile head allow easy joining with upper concrete and steel structures. Steel pipe piles can also be directly joined with pillar materials, as well.